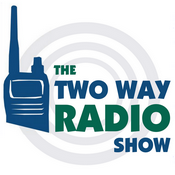 The Two Way Radio Show Podcast will celebrate it's 100th episode this month, and you're invited - to win!
On February 21, 2011, Buy Two Way Radios launched The Two Way Radio Show, a podcast dedicated to radio related equipment and communications. Hosted by Danny Feemster, Anthony Roque and Rick Savoia, TWRS covers topics related to many radio services and types of radios, including FRS/GMRS, business, CB, amateur, air band, and marine.
Nearly five years and 99 episodes later, the TWRS podcast is going strong, with subscribers and dedicated listeners from the US, Canada, Australia, The UK and many other countries around the world. The show can be heard from many podcast directories across the web, and is available to hear on demand 24/7 on iTunes, Blubrry, Stitcher Radio, and on our blog at The Two Way Radio Show.
Now, with episode 100 approaching, we want to do something special to celebrate, and our listeners will be a part of it all - with a chance to win!
All you need to do is send us a comment listing your favorite episode of the podcast and you'll be entered in a drawing to win one of the following:
One lucky winner will receive a Motorola MWR839 AM/FM Weather Alert Radio valued at $90!
Ten winners will receive an official Buy Two Way Radios Swag Bag filled with - you guessed it - swag!
To Enter:
Send your comments / entries via e-mail to show@buytwowayradios.com, tweet them to us @2WayRadios or post it on our Facebook page. You can also leave comments in the Two Way Radio Show 100th episode Enter your comments to win! discussion thread in the Two Way Radio Forum or enter them in the comments box below.
Hint:
A complete list of episodes is located on the Two Way Radio Show blog page.
Comment entries must be submitted by midnight Monday, December 21, 2015 to qualify for the drawing. Winners will be announced on the podcast and notified by e-mail after release of the 100th episode.
The odds of winning depend on the number of entries received. Winning comments will be selected randomly in a drawing and the winners announced on the show. These and other selected comments may also be read on the 100th episode of show.
Limit one entry per person. Void where prohibited or restricted by law.