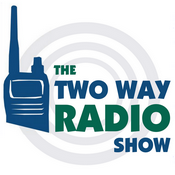 We celebrate our 100th episode. We also hear what some of your favorite episodes are and conduct a special prize drawing for our 100th episode celebration.
Intro :00
Billboard 1:14
Discussion Topic 1:33
we celebrate our 100th episode of The Two Way Radios Show. We talk about the history of show, how two way radios have changed during the past five years, and List our top ten most popular episodes.
Commercial Break 17:07
buytwowayradios.com 1:00
Review 18:02
This week it's your turn to review, as we hear about some of your favorite episodes for a chance to win a Motorola MWR839 AM/FM Weather Alert Radio or a swag bag from Buy Two Way Radios.
Prize Drawing Winner 22:40
We announce the winner of our 100th episode celebration prize drawing.
Wrap up and Close 24:05
Send in your comments and questions for Danny, Anthony and Rick to show[at]buytwowayradios.com. Feedback on this and other topics will be read by the hosts and included in future episodes of the show. Read our Two Way Radio Blog and visit our Two Way Radio Forum. Visit us at www.twowayradioshow.com!
© 2015 Cricket Ventures, LLC. All rights reserved.

Podcast: Play in new window | Download (Duration: 25:22 — ) | Embed
Subscribe: Apple Podcasts | Android | Email | Google Podcasts | Stitcher | TuneIn | Spotify | RSS | More