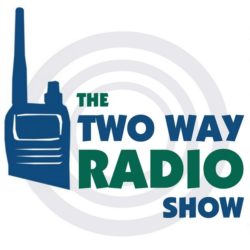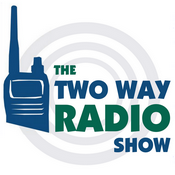 We talk about a new Bluetooth enabled, smartphone controlled and programmable mobile amateur radio from VGC. We also tell you about a TYT radio that rivals the Baofeng UV-5R in features, performance, and price and take some of your comments and questions from our blog and our forum.
Intro :00
Billboard 1:11
The new VGC VR-N7500 Mobile Amateur Radio 1:31
We tell you about the new VGC VR-N7500 50W Dual Band Mobile Radio With APP Programming. We tell you about some of its cool smartphone controlled and programmable features, what we liked and didn't like about it, and whether or not this could be the next generation ham radio. Want to see it up close and in action? watch our new VR-N7500 YouTube video!
The TYT TH-UV88 Dual Band Radio 34:03
We tell you about the TYT TH-UV88 Dual Band Analog Radio and speculate whether or not it could become a serious competitor of the ever popular Baofeng UV-5R.
Questions and Answers 48:13
Comments and questions from readers of our Two Way Radio Blog and members of the Two Way Radio Forum. Check out and join the new and improved forum! It's free!
Wrap up and Close 53:38
Send in your comments and questions for Danny, Anthony and Rick to show[at]buytwowayradios.com. Feedback on this and other topics will be read by the hosts and included in future episodes of the show. If we read your comment about this episode on a future episode, we may send you a free Two Way Radio Show t-shirt! Visit us at www.twowayradioshow.com!
© 2020 Cricket Ventures, LLC. All rights reserved.

Podcast: Play in new window | Download (Duration: 54:34 — 50.1MB) | Embed
Subscribe: Apple Podcasts | Android | Email | Google Podcasts | Stitcher | TuneIn | Spotify | RSS | More