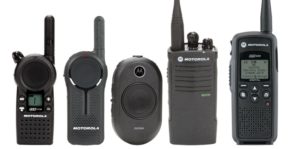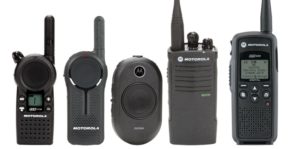 Motorola is a leading manufacturer of rugged durable two way radios for business and commercial operations. But did you know that many of these models also have antimicrobial properties? Well, apparently they do!
According to Motorola, the tough, polycarbonate material used for the housing on their popular CLS CLP, DLR, DTR, and RM series on-site business two way radios includes built-in antimicrobial properties that help prevent the growth of bacteria and mold on the surface of the radio. In other words, it helps slow the spread of germs when handling and using these radios. This results in a more stain-resistant device with less odor, often created by the growth of mold and germs.
Although these radios do have antimicrobial properties, it is important to understand that the use of these radios does not prevent the existence or transmission of germs. The antimicrobial housings do not kill bacteria, viruses, or disease related organisms. These germs can still exist on the surface of the radios. What an antimicrobial housing does is help inhibit the growth of bacteria on the device, so that germs don't reproduce as rapidly while on the surface of the radio. This helps minimize the germ count somewhat and makes the radio easier to clean.
Important! for maximum protection from bacteria, germs and virii, Motorola recommends that you always clean the radios thoroughly before and after each use.
So, which Motorola radios have antimicrobial protection? Here is a list of Motorola business radios we carry that feature an antimicrobial or microbial resistant housing: