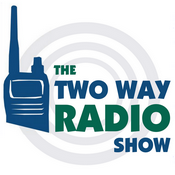 We discuss the upgrade of the Wouxun KG-UV950P quad band mobile radio into the new Wouxun KG-UV980P, tell you which Wouxun radios are FCC type accepted, and announce some new TYT DMR radio bundles for your ham shack.
Intro :00
Billboard 1:16
Discussion Topic 1:35
The Wouxun KG-UV950P is a popular mobile radio among hams, and for good reason. It's a quad bander, with reception and transmission on 2m, 6m, 10m and 70cm frequencies, twin band simultaneous reception, cross-band repeat capability and all at a great low price. Now, Wouxun is giving this mobile a makeover, with a new front panel, new controls, a new display and a new model number. The new model is the Wouxun KG-UV980P.
FCC IDs for Wouxun Radios 10:25
Is your Wouxun radio FCC type accepted for business, amateur or anything? Check out our Wouxun Radio FCC ID and Type Acceptance Chart!
New TYT DMR Radio Bundles 15:15
We introduce the TYT MD-9600 Digital Ham Radio Base Station Kit and TYT Digital Ham Shack Mega Bundle.
Questions and Answers 18:35
Comments and questions from readers of our Two Way Radio Blog and members of the Two Way Radio Forum.
Wrap up and Close 21:05
Send in your comments and questions for Danny, Anthony and Rick to show[at]buytwowayradios.com. Feedback on this and other topics will be read by the hosts and included in future episodes of the show. Visit us at www.twowayradioshow.com!
© 2018 Cricket Ventures, LLC. All rights reserved.

Podcast: Play in new window | Download () | Embed
Subscribe: Apple Podcasts | Android | Email | Google Podcasts | Stitcher | TuneIn | Spotify | RSS | More