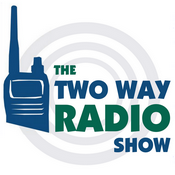 We discuss the question of whether or not sellers of two way radios should require customers to be licensed before they can buy a transceiver.
Intro :00
Billboard 1:13
Discussion Topic 1:32
Should ham radio dealers require their customers to have a license before shipping transceivers? We tell you the results of a recent Twitter poll on the question, read feedback from respondents to the poll, and discuss the pros and cons of such a requirement.
Questions and Answers 45:24
Comments and questions from readers of our Two Way Radio Blog and members of the Two Way Radio Forum.
Wrap up and Close 47:34
Send in your comments and questions for Danny, Anthony and Rick to show[at]buytwowayradios.com. Feedback on this and other topics will be read by the hosts and included in future episodes of the show. Visit us at www.twowayradioshow.com!
© 2018 Cricket Ventures, LLC. All rights reserved.

Podcast: Play in new window | Download () | Embed
Subscribe: Apple Podcasts | Android | Email | Google Podcasts | Stitcher | TuneIn | Spotify | RSS | More