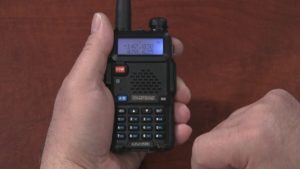 We receive many questions from our customers who just purchased their first Baofeng UV-5R from Buy Two Way Radios and want to know how to to operate it. More specifically, they want to know how to program the Baofeng UV-5R directly from the keypad itself. In fact, it's one of the most frequently asked questions we get about one of the most popular radios in the world.
In this episode of Radio 101, Rick shows you how to program a simplex channel into the Baofeng UV-5R Dual Band UHF/VHF Two Way Radio, and he does it step-by-step, in plain simple English. It's actually quite easy, once you know how it's done. The best part? You don't have to try to figure it out yourself from the original manual.
Want more videos? Browse our video blog and subscribe to our YouTube channel!