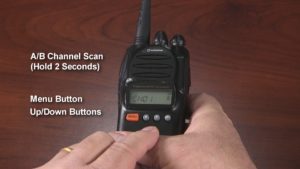 The Wouxun KG-805G and KG-805M are very powerful, professional grade radios for personal use. Both are also user programmable and most of their features can be easily configured on the fly.
In this video tutorial, Rick from Buy Two Way Radios gives you an overview of the controls and shows you how to program the Wouxun KG-805 directly from the keypad of the radio. These instructions work for the KG-805G GMRS and KG-805M MURS radios.
Menu Options

Want more videos about 2-way radios? Browse our video blog and subscribe to our YouTube channel!