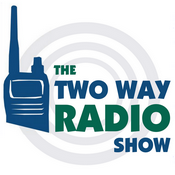 We discuss the FCC proposal to levy fees on Amateur Radio licenses. we also tell you about some MURS radios from Dakota Alert and some really big summer rebates on Kenwood and Motorola business radios. Plus, the FCC grants Garmin a waiver. We also take some of your comments and questions from our blog and our forum.
Intro :00
Billboard 1:21
The FCC Proposes New Fees on Amateur Radio Licenses 1:41
On August 26, 2020, the FCC released a proposal to amend the schedule of application fees on various radio services. Read the Notice of Proposed Rulemaking, MD Docket No. 20-270.
The FCC to reduce the GMRS License Fee? 47:17
There may be good news for GMRS licensees.
Dakota Alert MURS Radios 52:34
We tell you about base station and handheld MURS radios from Dakota Alert.
Kenwood and Motorola Rebates 58:53
We tell you about some really big rebates on Kenwood business radios, Motorola CP200d commercial radios and Motorola Onsite Business radios.
FCC Grants a Waiver to Garmin 1:04:19
The FCC will allow Garmin to manufacture dual service MURS and satellite radios.
Questions and Answers 1:07:17
Comments and questions from readers of our Two Way Radio Blog and members of the Two Way Radio Forum. Check out and join the new and improved forum! It's free!
Wrap up and Close 1:16:34
Send in your comments and questions for Danny, Anthony and Rick to show[at]buytwowayradios.com. Feedback on this and other topics will be read by the hosts and included in future episodes of the show. If we read your comment about this episode on a future episode, we may send you a free Two Way Radio Show t-shirt! Visit us at www.twowayradioshow.com!
© 2020 Cricket Ventures, LLC. All rights reserved.

Podcast: Play in new window | Download (Duration: 1:17:27 — 71.0MB) | Embed
Subscribe: Apple Podcasts | Android | Email | Google Podcasts | Stitcher | TuneIn | Spotify | RSS | More