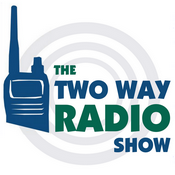 We tell you about a new digital two way radio from Vertex Standard. We also review the new XLT SM500 Speaker Microphone.
Intro :00
Billboard 1:12
Discussion Topic 1:31
we tell you about the new Vertex eVerge EVX-S24 Digital Portable Two Way Radio. We'll give you an overview of its features and specifications and compare it to other popular DMR radios on the market.
Commercial Break 18:54
buytwowayradios.com 1:00
Product Review 19:50
We review the new XLT SM500 Speaker Microphone.
Questions and Answers 24:53
We read comments submitted to our e-mail and Two Way Radio Blog about our discussion on DMR radios in episode 106. Listeners whose comments we read win a FREE Two Way Radio Show T-Shirt! We also respond to a question from our Two Way Radio Forum.
Wrap up and Close 33:49
Send in your comments and questions for Danny, Anthony and Rick to show[at]buytwowayradios.com. Feedback on this and other topics will be read by the hosts and included in future episodes of the show. Visit us at www.twowayradioshow.com!
© 2016 Cricket Ventures, LLC. All rights reserved.

Podcast: Play in new window | Download (Duration: 34:41 — ) | Embed
Subscribe: Apple Podcasts | Android | Email | Google Podcasts | Stitcher | TuneIn | Spotify | RSS | More