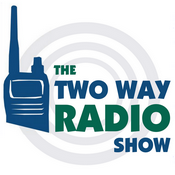 We interview Keith Chafin from Icom and discuss the new Icom IP501H Sim Card LTE Two Way Radio. We also share our experiences using weather radios during Hurricane Florence and read some of your comments on our discussion in episode 126 about the FCC citation of the Baofeng UV-5RV2+.
Intro :00
Billboard 1:29
Intro to Interview 1:47
In our last episode of The Two Way Radio Show, we announced a new IP based radio from Icom called the IP501H that offers instant, full duplex communication. Well, it's here, and this could be a real game changer! We interviewed Keith Chafin from Icom to find out more about this new radio.
Interview with Keith Chafin 3:12
Weather Radios and Hurricane Florence 22:48
Listener Comments on FCC citation of the Baofeng UV-5RV2+ Radio 39:51
Question about the Baofeng BF-F8+ 50:20
Question from a member of the Two Way Radio Forum.
Wrap up and Close 55:27
Send in your comments and questions for Danny, Anthony and Rick to show[at]buytwowayradios.com. Feedback on this and other topics will be read by the hosts and included in future episodes of the show. Visit us at www.twowayradioshow.com!
© 2018 Cricket Ventures, LLC. All rights reserved.

Podcast: Play in new window | Download () | Embed
Subscribe: Apple Podcasts | Android | Email | Google Podcasts | Stitcher | TuneIn | Spotify | RSS | More