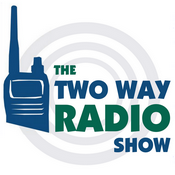 We discuss the latest FCC crackdown on Baofeng and other import radios and the possible ramifications for users of these radios and the US market.
Intro :00
Billboard 1:14
Discussion Topic 1:34
We discuss the recent FCC enforcement advisory against the import, sale and use of unauthorized VHF/UHF two way radios. We'll talk about how it could affect users of these radios and how it could impact the US two way radio market.
Listener Comments on FCC citation and enforcement advisory 48:56
Questions and Answers 1:08:29
Comments and questions from readers of our Two Way Radio Blog and members of the Two Way Radio Forum.
Wrap up and Close 1:12:10
Send in your comments and questions for Danny, Anthony and Rick to show[at]buytwowayradios.com. Feedback on this and other topics will be read by the hosts and included in future episodes of the show. Visit us at www.twowayradioshow.com!
© 2018 Cricket Ventures, LLC. All rights reserved.

Podcast: Play in new window | Download () | Embed
Subscribe: Apple Podcasts | Android | Email | Google Podcasts | Stitcher | TuneIn | Spotify | RSS | More