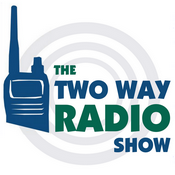 We discuss the recent citation by the FCC for the illegal marketing of the Baofeng UV-5RV2+. We also talk about a new Kenwood digital radio, an new Icom LTE radio and price increases on Chinese radios due to tariffs.
Intro :00
Billboard 1:23
Discussion Topic 1:42
We discuss the recent citation by the FCC for the Baofeng UV-5RV2+ and what it could potentially mean for all versions of the UV-5R.
New Kenwood Business Radio 40:25
We tell you about the new Kenwood ProTalk NX-P500 Digital Business Two Way Radio and a new Kenwood rebate promotion.
New Icom LTE Radio 45:45
We tell you about the new IP based Icom IP501H Sim Card / LTE Two Way Radio.
Update on Chinese Tariffs 49:08
We are about to experience the first price increase due to the tariffs on Chinese transceivers.
Questions and Answers 52:12
Comments and questions from readers of our Two Way Radio Blog and members of the Two Way Radio Forum.
Wrap up and Close 56:57
What do you think of our discussion about the FCC citation and what it could mean for other Chinese radios? Send in your comments for Danny, Anthony and Rick to show[at]buytwowayradios.com. If we read your comment in the next episode, we'll send you a FREE Two Way Radio Show t-shirt and a swag bag full of free stuff! Visit us at www.twowayradioshow.com!
© 2018 Cricket Ventures, LLC. All rights reserved.

Podcast: Play in new window | Download () | Embed
Subscribe: Apple Podcasts | Android | Email | Google Podcasts | Stitcher | TuneIn | Spotify | RSS | More