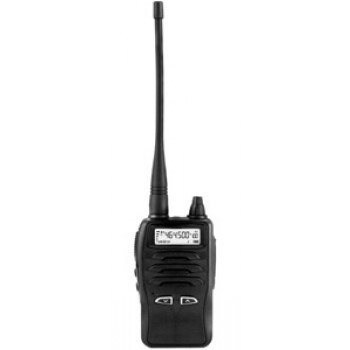 Special Offer! - To celebrate the holidays, we're giving our business customers a value added bonus. Buy 5 Olympia P324 business two way radios and get one more radio, FREE!
The Olympia P324 is a powerful FOUR watt UHF radio with good range and great reliability. It has 32 channels, 131 interference eliminator codes, and a backlit LCD display. The P324 is fully programmable, but comes pre-programmed with 10 channels set to standard frequencies. It's compact, lightweight, water resistant and comes with a two year manufacturer warranty.
The P324 is certainly a great value, and now it's even better, because when you buy 5, you get one free!
The Olympia P324 offer is an overstock special - Only $69.99 each and includes Free Shipping! The offer is also valid on the P324R. This is a limited time offer for the holidays, and only while they are currently in stock. We can't guarantee this special will last to the end of the year, so if you want to take advantage of it, do it now.