A few years ago, Wouxun entered the digital radio market with the KG-D901 DMR radio. Now the company is adding a new, improved DMR model to its product line. It's the Wouxun KG-UNV1, and it could just be the next disrupter in the DMR radio world.
This isn't a dinky little digital transceiver on a chip. It's a real, professional grade radio designed for business use, with the power and features to match.
At first glance, the KG-UVN1 looks like a cross between the KG-D901 and a KG-UV9D, with a little of the KG-UV899 keypad thrown in. On closer inspection, it's definitely different from all three. It lacks the bulging curvature of the D901, has a wider horizontal display than the 9D, and is considerably larger than the 899. That's not to say it isn't aesthetically pleasing. On the contrary, it is quite a handsome radio. It just has its own style, and considering its intended functionality, it fits in well.
The KG-UVN1 is a powerful dual band handheld, with a powerful set of features to match. What we have is a 4 watt UHF, 5 watt VHF radio capable of operating in both digital and analog modes. It supports 3,072 channels, 250 zones, 255 receive groups, and 1,024 contacts. it has a full DTMF keypad, programmable buttons, and Wouxun's signature full color LCD display. It features Private Call, Group Call and All Call, Direct Mode and Repeater Mode, Text Messaging in Digital Mode, an ARTS function, and digital voice encryption. It has CTCSS and DCS in analog mode, remote monitor, remote check and remote enable/disable functions.
And, like many import radios, it also has a built-in FM radio and a flashlight. Apparently Wouxun considers these last two as standard features for a commercial grade business radio, because they make it a point to build them into many of their models.
The biggest feature, however, is the number of contacts. It's a huge number. The TYT MD-2017, the TYT UV380, and Anytone AT-D878UV are popular dual band DMR digital radios, each capable of storing over 100,000 contacts. The KG-UVN1 supports one hundred and sixty thousand contacts. This is the most of any radio on the market to date, including the Anytone and TYT models. This is the single greatest advantage of the KG-UVN1 for hams and is why we think this radio could cause some disruption in the amateur arena.
Now, Wouxun did not particularly build the KG-UVN1 for the amateur. This radio was intended for business users. It was designed as a commercial radio, and if you look at Wouxun's web site, you're going to find it advertised with 1,024 contacts and an eight hour recording function.
But not our KG-UVN1. At our request, Wouxun modified the firmware to create an amateur version of this radio with 160,000 contacts, just for hams. To do so, they had to make some room in the radio by eliminating the recording feature. So you don't get the eight hour record time, but that space is dedicated now to contacts.
Why is that important? If you're using the radio for amateur operation, you're going to want to load in all of the contacts for the area or region in which you are using the radios. If you're hitting a wide network of DMR repeaters, you will see the call sign of anyone who is transmitting, right on the radio. There is a global database of contacts online at radioid.net, there are over 130,000 contacts worldwide listed in their database. The kicker? You can load every contact from that database into the KG-UVN1.
But it gets even better. As a bonus, Wouxun has preloaded the radio with these contacts. Yep, that's right. The KG-UVN1 comes pre-loaded with every contact listed in the RadioID.net database. At last count, that was nearly 130,00 contacts, or 128,948 contacts, to be exact.
So, right out of the box, if you buy the amateur edition of the Wouxun KG-UVN1 from Buy Two Way Radios, you're going to have all the contacts in the system, and quite possibly, all the contacts in the world preloaded into the radio, at the time the radio was loaded!
Now, as mentioned, this is a dedicated amateur version of the KG-UVN1. At the time this article was written, this radio is not Part 90 type accepted or approved by the FCC for business use. So if you buy this radio now, what you're going to get is a radio that's locked to the amateur frequencies.
The amateur version of the KG-UVN1 operates on 420 MHz to 450 MHZ UHF and 144 MHz to 148 MHz VHF. Once the radio receives its commercial approval and its FCC ID number, it can be updated for a wider frequency range within the approved specs. So, if you buy it now, you won't be getting a radio that's going to be obsolete in awhile, you're getting a radio that can be updated in the future to open it up to commercial frequencies. At the moment, it will work just fine on the amateur frequencies only.
But then, if you're a licensed amateur radio operator, and you're buying this for amateur use, you really shouldn't need it to operate outside the ham bands anyway. Just sayin'.
Some of the less prominent features are also somewhat interesting. These are all security related. Wouxun considers security and privacy important for business communications, so it added a few extra features to ensure the radio itself is secure for use in the field. These include the ability to set a security password for programming the radio and the ability to hide the menu or selected menu items from the end user. Wouxun also lists a feature called Menu Encryption, although at the time this article was written, it did not seem to actually exist in the list of menu options. It's no deal breaker, and probably not anything most hams would use anyway, but since Wouxun printed it in their manual and on the box, it's worth noting.
The Wouxun KG-UVN1 is powered by a high capacity 2600mAh (19.24Wh) Lithium-ion battery pack. It is similar to the optional high capacity battery pack available for the KG-UV8D, although taller and heavier in weight. It weighs in at 4.41 ounces, compared to the 4.23 ounce battery for the 8D. It does make the radio seem heftier, but it also provides the N1 with substantial uptime on a full charge.
Although the batteries and chargers are different, the KG-UVN1 is still easy to accessorize. it uses an SMA Male antenna connector, so, there are a plethora of OEM and third party antennas available that will work for it. Unlike the MD-2017, which uses a multi-pin connector, The KG-UVN1 uses the Kenwood two pin (K1) style connector commonly found on most import handheld radios such as the Baofeng UV-5R, Wouxun KG-UV8D, and TYT-MD-380. If you already have audio accessories for one or more of these radios, chances are they have this connector and they'll work with this Wouxun. That's definitely a plus for the KG-UVN1.
Durability has never been an issue with Wouxun. This manufacturer produces high quality, business grade radios, and the KG-UVN1 is no exception. This isn't your twenty dollar disposable dual bander. The UVN1 is a professional grade two way radio with the solid, stout look and feel expected of such a device.
Wouxun does understate the weight of this radio. According to the specs in their manual, it's 300 grams, or 10.58 ounces. It's actually over 11 ounces, or 11.71 ounces, to be exact, and that's including the high capacity battery. It may be a stout dual band DMR radio, but it's certainly not a full pounder.
Then there is the price, and that's the best part. For all that's packed into this radio, the Wouxun KG-UVN1 is priced at only $159.99. That's a heck of a deal. It's the same price point as the MD-2017, and significantly less than the Anytone AT-D878UV. All things considered, it's a great price for this radio.
In fact, this radio matches up very well to the MD-2017, but the UVN1 has some advantages that put it on top of the TYT and all the other amateur DMR radios on currently the market. The number of contacts, solid construction, high capacity battery, powerful feature set, compatibility with existing audio accessories and budget friendly price all combine to make the Wouxun KG-UVN1 a DMR Dual Bander for the serious ham.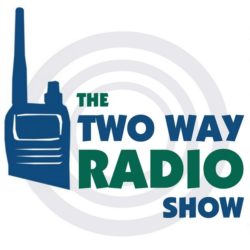 Want to learn more about the Wouxun KG-UVN1? Listen to an in-depth discussion about this new dual band DMR radio in Episode 137 of The Two Way Radio Show podcast!