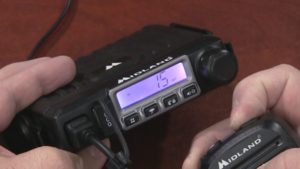 The Midland MXT115 is a GMRS micromobile two way radio that is also repeater capable. All you need to do is activate them. This is actually quite simple and can be done very quickly, once you know how to do it. how do you activate and configure them?
In this episode of Radio 101, Rick shows you how to easily setup the 8 GMRS repeater channels on the Midland MXT115. He also shows you how to configure a CTCSS tone or DCS code on a repeater channel.
Want more videos? Browse our video blog and subscribe to our YouTube channel!