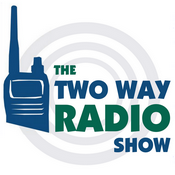 We talk about using your two way radios in a foreign country. We'll also take comments and questions from our blog and our forum.
Intro :00
Billboard 1:13
Discussion Topic 1:32
We talk about taking your two way radios to another country. We'll discuss the compatibility challenges, the risks of using radios purchased domestically in a foreign nation, and the potential liabilities of buying radios from international retailers for use in the US.
The New Two Way Radio Forum 25:19
Why we won't read the one negative comment about the new and improved Two Way Radio Forum and how we deal with negative comments in general.
Questions and Answers 38:51
Comments and questions from readers of our Two Way Radio Blog and members of the Two Way Radio Forum. Check out and join the new and improved forum! It's free!
Wrap up and Close 48:11
Send in your comments and questions for Danny, Anthony and Rick to show[at]buytwowayradios.com. Feedback on this and other topics will be read by the hosts and included in future episodes of the show. If we read your comment about this episode on a future episode, we may send you a free Two Way Radio Show t-shirt! Visit us at www.twowayradioshow.com!
© 2019 Cricket Ventures, LLC. All rights reserved.

Podcast: Play in new window | Download (Duration: 49:17 — 45.2MB) | Embed
Subscribe: Apple Podcasts | Android | Email | Google Podcasts | Stitcher | TuneIn | Spotify | RSS | More