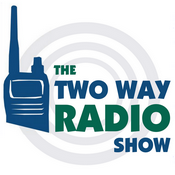 We discuss the recent proliferation of FRS radios designed for use in small business applications. We'll also tell you about changes to some Midland MXT radio accessories, give you an update on the tariffs on Chinese import radios and take some of your comments and questions from our blog and our forum.
Intro :00
Billboard 1:27
Discussion Topic 1:47
We talk about the proliferation of FRS radios for use in small business applications. We'll discuss how one specific rule change to the Family Radio Service inspired radio manufacturers to design FRS radios for business use, the types of businesses that stand to benefit the most from using these FRS radios, and the new DeWALT Series FRS two way radios that may drive some onsite businesses to use the FRS over other radio services for their onsite communications.
Changes to Midland MXT accessories 24:14
Midland is discontinuing some accessories for their MXT series radios and replacing them with new and improved products.
Update on Chinese Tariffs 36:21
We discuss recent developments in the US-China trade deal and how it may or may not affect the tariffs on Chinese two way radios.
Questions and Answers 30:29
Comments and questions from readers of our Two Way Radio Blog and members of the Two Way Radio Forum. Check out and join the new and improved forum! It's free!
Wrap up and Close 45:31
Send in your comments and questions for Danny, Anthony and Rick to show[at]buytwowayradios.com. Feedback on this and other topics will be read by the hosts and included in future episodes of the show. If we read your comment about this episode on a future episode, we may send you a free Two Way Radio Show t-shirt! Visit us at www.twowayradioshow.com!
© 2020 Cricket Ventures, LLC. All rights reserved.

Podcast: Play in new window | Download (Duration: 46:26 — 42.6MB) | Embed
Subscribe: Apple Podcasts | Android | Email | Google Podcasts | Stitcher | TuneIn | Spotify | RSS | More