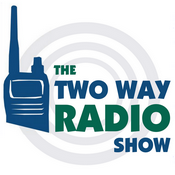 We announce a new initiative by Kenwood to offer refurbished radios, talk about some new frequencies for business radios and a discuss a radio operator who was fined for impersonating first responders.
Intro :00
Billboard 1:24
Kenwood offers refurbished radios 1:44
Kenwood is a popular and respected manufacturer of two way radios, and their ProTalk line is used in many businesses and industries. Now, the company is offering an alternative to their brand new products – Kenwood refurbished radios.
New frequencies for business radios 21:30
We discuss a report and order by the FCC to open additional frequencies for business and industrial use that takes them closer to channels used for the GMRS.
Radio operator fined for unauthorized transmission 28:08
We'll tell you about a radio operator who was fined by the FCC for impersonating first responders on a public safety frequency.
What happened with the FCC Enforcement Advisory 37:09
Did the FCC accomplish anything with their recent enforcement advisory on unauthorized UHF/VHF radios or did they simply drop a grenade and walk away?
Questions and Answers 48:13
Comments and questions from readers of our Two Way Radio Blog and members of the Two Way Radio Forum.
Wrap up and Close 55:05
Send in your comments and questions for Danny, Anthony and Rick to show[at]buytwowayradios.com. Feedback on this and other topics will be read by the hosts and included in future episodes of the show. Visit us at www.twowayradioshow.com!
© 2018 Cricket Ventures, LLC. All rights reserved.

Podcast: Play in new window | Download () | Embed
Subscribe: Apple Podcasts | Android | Email | Google Podcasts | Stitcher | TuneIn | Spotify | RSS | More