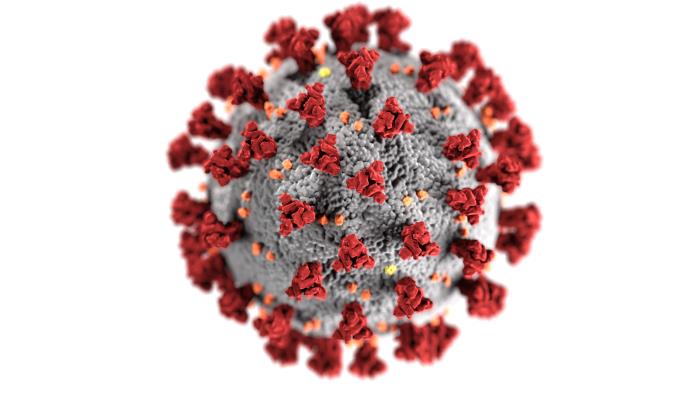 With the country battling the outbreak of the Coronavirus, businesses everywhere are dealing with its impact and we're no different. We're creating this post to keep you up to date with any changes to our operations that might impact your shipment, or the customer service that you might receive from us.
We do understand that two way radios are useful in many ways during emergency situations like this one, which can lead to an increase in demand. It is our intention to remain open and continue to ship product for the duration of the crisis.
We plan to keep this post updated as things change, and the latest update will be at the top.
Friday, April 10, 2020
It's been a while since the last update so I just wanted to drop a quick note to let everyone know that we are still open and providing same day shipping of orders.
Also, there were several products that we source directly from China that had been out of stock for a while. Most of these items are back in stock now as our Chinese vendors are starting to get back to normal.
Monday, March 23, 2020
We are still fully staffed and will ship all in-stock orders without delay.
Today we will be operating with all staff working remotely, except for those needed for warehouse and radio programming. We did our best to test and work out the kinks last week, but we do expect the occasional hiccup - especially over the first few days. The following are a few challenges that we are expecting:
Our sales staff won't readily have access to co-workers. In the office, our sales reps sit in pretty close proximity to one another. That has a few advantages. It is easier to ask co-workers questions, and we can often learn a lot just by being present for other conversations. Our sales team will still be able to get in touch with one another by phone, e-mail and chat, but we expect that on average it will take a little longer to handle customer requests.
Our sales staff won't readily have access to product. Occasionally a customer asks a question or have a request that is most easily handled by grabbing a sample product or pulling one off the shelf in the warehouse. Now these types of things will take longer and probably require a callback, as our reps will have to get in touch with in-office personnel (who are probably very busy).
We'll be less "professional." Don't be surprised if you call in and hear an occasional dog bark or have your sales rep distracted by a kid that needs their attention.
Your continued business is very much appreciated at this time, but we may need a little of your patience as well.
Thursday, March 19, 2020
First and most importantly we're still fully staffed and able to ship almost all orders the same day, as you've come to expect from us. We understand that many people consider two way radios to be critical products for their preparedness plans, and we are committed to meeting these needs.
So far this week we've spent a considerable amount of effort preparing our computer and phone systems to work remotely. Some staff members are testing our at-home systems today, and sometime during the next week we hope to have our in-office staff reduced to only those employees that are absolutely essential to have on-site.
Once we have transitioned our sales and customer service team to working from home there may be some changes or delays to our normal process, particularly during the initial stages of the transition. We will keep you up to date on this as the transition approaches.
Product Change
There are several software CDs that we produce ourselves, in-house. Examples are the Wouxun and TYT software CDs. We sell these individually and include them for free with certain programming cables. With our staff out of the office, we've decided that we will no longer be able to produce these CDs.
For now, we have plenty of CDs in stock, but we are working now to make sure that all radios have links to their software on the Downloads tab from the product page.
Monday, March 16, 2020
As of today there are no changes to our operations. We are almost fully staffed and expect that customer service and warehouse operations will proceed as normal.
The state has closed schools, which does make things more difficult for some of our employees. We are exploring options for allowing some staff members to work from home.