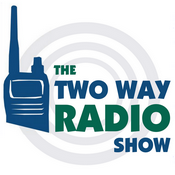 We tell you about some new high power portable handheld radios from Wouxun and Midland for 2019. We'll also take comments and questions from our blog and forums.
Intro :00
Billboard 1:15
Discussion Topic 1:33
We talk about the new Wouxun KG-UV7D and KG-UV9P 7 watt radios as well as the new Midland T290VP4 and T295VP4 GMRS radios. We'll discuss the comparisons between radio wattage and performance, how much more power these new handhelds have, and debate whether this is the beginning of a new trend towards higher powered radios, or not.
Questions and Answers 43:47
Comments and questions from readers of our Two Way Radio Blog and members of the Two Way Radio Forum.
Wrap up and Close 50:25
Send in your comments and questions for Danny, Anthony and Rick to show[at]buytwowayradios.com. Feedback on this and other topics will be read by the hosts and included in future episodes of the show. Visit us at www.twowayradioshow.com!
© 2019 Cricket Ventures, LLC. All rights reserved.

Podcast: Play in new window | Download (Duration: 51:13 — 47.0MB) | Embed
Subscribe: Apple Podcasts | Android | Email | Google Podcasts | Stitcher | TuneIn | Spotify | RSS | More