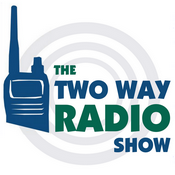 We talk with two officials from Icom. We also review the Icom CY-5000 and CY-6000 All-In-One Digital and Analog Repeaters.
Intro :00
Billboard 1:14
Discussion Topic 1:33
we talk with Ray Novak and Keith Chafin from Icom. They will tell us how the company started, talk about some of their current products and we'll ask about their plans for the future.
Icom Interview 1:53
Ray Novak, Icom Senior Sales Manager
Keith Chafin, Icom Technical Channel Manager for the Southeast Region
Commercial Break 31:43
buytwowayradios.com 1:00
Product Review 32:39
We review the Icom CY-5000 and Icom CY-6000 All-In-One Digital and Analog Repeaters.
Questions and Answers 42:21
Questions from readers of our Two Way Radio Blog and members of the Two Way Radio Forum.
Update on the TYT MD-9600 44:34
We also provide an exclusive update on the status of the long awaited Tytera TYT MD-9600 DMR Digital Mobile Radio!
Wrap up and Close 53:04
Send in your comments and questions for Danny, Anthony and Rick to show[at]buytwowayradios.com. Feedback on this and other topics will be read by the hosts and included in future episodes of the show. Visit us at www.twowayradioshow.com!
© 2017 Cricket Ventures, LLC. All rights reserved.

Podcast: Play in new window | Download (Duration: 53:57 — 49.4MB) | Embed
Subscribe: Apple Podcasts | Android | Email | Google Podcasts | Stitcher | RSS