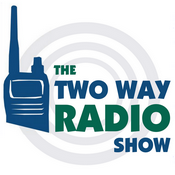 We talk about using two way radios in the mountains. We'll also take comments and questions from our blog and our forum.
Intro :00
Billboard 1:11
Discussion Topic 1:30
We talk about using two way radios in the mountains. We'll discuss the unique challenges when using two way radios in mountainous regions of the world, the types of radios best suited for use in these environments, and what to consider when using radios in the mountain areas of other countries. For more information, read The Best Two Way Radios for Mountains. The Leixen VV-898SP UHF/VHF Dual Band Mobile Backpack Two Way Radio is suited for mountain hikes. Watch our Leixen VV-898P and VV-898SP Backpack Radio video for an overview of this unique product.
Questions and Answers 42:26
Comments and questions from readers of our Two Way Radio Blog and members of the Two Way Radio Forum. Check out and join the new and improved forum! It's free!
Nominate us for the Podcast Awards 47:57
Nominate The Two Way Radio Show Podcast for the People's Choice Podcast Awards! We are listed in the Tech and People's Choice categories. Nominations close July 31, 2019. You can nominate the show at the Podcast Awards website.
Wrap up and Close 49:59
Send in your comments and questions for Danny, Anthony and Rick to show[at]buytwowayradios.com. Feedback on this and other topics will be read by the hosts and included in future episodes of the show. Visit us at www.twowayradioshow.com!
© 2019 Cricket Ventures, LLC. All rights reserved.

Podcast: Play in new window | Download (Duration: 50:55 — 46.7MB) | Embed
Subscribe: Apple Podcasts | Android | Email | Google Podcasts | Stitcher | TuneIn | Spotify | RSS | More