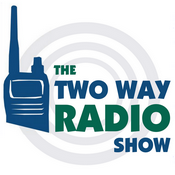 We tell you about a new dual band handheld digital two way radio from TYT and how you can win a free one! Listen to the show for details. We also review the Leixen LX-928 UHF Two Way Radio.
Intro :00
Billboard 1:14
Discussion Topic 1:32
We tell you about the new TYT MD-2017 dual band DMR digital handheld two way radio. We'll give you an overview of its features and specifications and tell you when we can expect it to arrive on the market. Win a new MD-2017 radio or Two Way Radio Show T-Shirt! Listen for details.
Commercial Break 15:07
buytwowayradios.com 1:00
Product Review 16:03
We review the Leixen LX-928 UHF Two Way Radio.
Questions and Answers 21:09
Questions from readers of our Two Way Radio Blog and members of the Two Way Radio Forum. Read Rick's GMRS Radio Range Chart!
Wrap up and Close 26:03
Send in your comments and questions for Danny, Anthony and Rick to show[at]buytwowayradios.com. Feedback on this and other topics will be read by the hosts and included in future episodes of the show. Visit us at www.twowayradioshow.com!
© 2017 Cricket Ventures, LLC. All rights reserved.

Podcast: Play in new window | Download (Duration: 26:54 — ) | Embed
Subscribe: Apple Podcasts | Android | Email | Google Podcasts | Stitcher | TuneIn | Spotify | RSS | More