There's no denying it. The Baofeng UV-5R is one of the most popular and prolific handheld two way radios in the world. It's no wonder, really. It's extremely compact, feature packed, and extremely affordable, or, to put it bluntly, it's really, really cheap. A power packed dual bander at a powerfully low price, the UV-5R is without a doubt the preferred choice of many radio operators across the globe.
Of course, with high popularity comes high demand. With such demand comes the challenge of keeping the UV-5R in stock and available to ship same day to our customers. Usually this is not a problem, but the current worldwide pandemic has created an unusual situation for retailers in general, and it affects our warehouse operations as well.
Due to the sudden interest in personal preparedness during the coronavirus emergency, we've experienced an uptick in demand for certain makes and models of two way radios by the general public. As such, some of our most popular radios may be in short supply or temporarily out of stock. The Baofeng UV-5R is one of those affected models.
But there's absolutely no reason to panic, or panic buy. On the contrary, we have plenty of other radios in stock and available that fit the bill. While some may not be at the same price point as the UV-5R, they are certainly capable of powerful, reliable operation on the same bands and frequencies as the Baofeng. Not only that, these models are of equal or higher build specifications for greater ruggedness and better durability, adding greater value for the price!
For instance, the TYT TH-UV88 is a dual band analog radio that matches the UV-5R in almost every respect, even down to the built-in LED flashlight. Some even call it a potential UV-5R killer. Sure, it costs just a little more than the UV-5R, but it has something the UV-5R doesn't, a more rugged and durable housing. It also has a real one year manufacturer warranty from TYT, something that Baofeng claims to offer, but in most cases makes it all but impossible for the end user to actually redeem.
Then there's a great selection from Wouxun. These are powerful dual band radios with exceptional features and capabilities, some of which are not available at all on the Baofeng UV-5R. Does the UV-5R have a full color LCD display? No? Well, it's a standard feature on many Wouxun models. Can the bands be freely set in the UV-5R for VHF TX and UHF RX or UHF TX and VHF RX on the same channel? Well, you can do it on the Wouxun KG-UV6D. Does the UV-5R have cross band repeat capability? The Wouxun KG-UV8D does, and so do several other Wouxun models, including the KG-UV8E, and it's a tri-bander!
Yes, the Baofeng UV-5R is Part 90 type accepted for business use, and some of the other models mentioned are not. But some of them are. And if you need a radio specifically for business use, why settle for a cheap little transceiver when you can get much more durability, and in turn, greater ROI with more rugged Part 90 type accepted radios specifically designed for business use? Icom, Motorola and other manufacturers offer many models that fit the bill. And, if you really need to buy on price alone, Why not consider the Olympia P324? This is a great little radio for business applications. It's Part 90 type accepted, and it's an incredibly inexpensive buy. Note: at the time this article was written, it's also on sale!
We could go on and on, but you get the point. Why be disappointed that the UV-5R is out of stock, when there are so many other great radios to choose from that are also a bargain, and are better radios, to boot?
So the UV-5R is out of stock? No problem. Just upgrade. Considering all this, when you upgrade your purchase from a UV-5R to another model, you aren't settling for less, you're getting something more. It's a win-win for you. And that's a smarter buy.
Here are some great alternatives to the Baofeng UV-5R:
*The 2M/70cm version has been approved by the FCC. Type accepted for Part 90, FCC ID WVTWOUXUN07. The 2M/1.25M and 2M/6M versions are for amateur use only.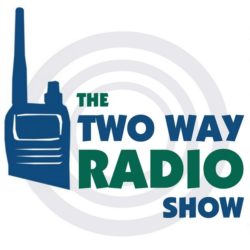 Want to learn more about the TYT-TH-UV88? Listen to an in-depth discussion about this powerful and inexpensive alternative to the UV-5R in Episode 149 of The Two Way Radio Show podcast!