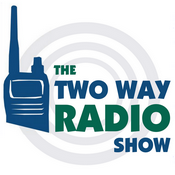 We talk about using FRS radios for business. We also talk about a new series of business FRS radios from Cobra.
Intro :00
Billboard 1:25
Discussion Topic 1:44
Today we'll talk about using FRS radios for business applications. We'll discuss some common arenas in which FRS radios are used instead of business class radios for daily operations, the pros and cons of using FRS radios for a business, and how some radio manufacturers are responding to recent changes in the FCC rules to market FRS radios to businesses and organizations. We also discuss a new line of FRS two way radios from Cobra designed specifically for business use.
Update on Chinese Tariffs 26:15
The first set of tariffs are now in effect.
UHF and VHF Repeaters 27:11
We give you an update on a possible future interview with publisher Chuck Gysi from National Communications Magazine and mention an article in the July/August 2018 issue about UHF and VHF repeaters.
Questions and Answers 28:40
Comments and questions from readers of our Two Way Radio Blog and members of the Two Way Radio Forum.
Wrap up and Close 32:25
Send in your comments and questions for Danny, Anthony and Rick to show[at]buytwowayradios.com. Feedback on this and other topics will be read by the hosts and included in future episodes of the show. Visit us at www.twowayradioshow.com!
© 2018 Cricket Ventures, LLC. All rights reserved.

Podcast: Play in new window | Download () | Embed
Subscribe: Apple Podcasts | Android | Email | Google Podcasts | Stitcher | TuneIn | Spotify | RSS | More